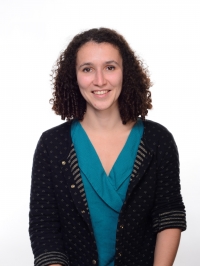 2 rue Simone Iff
75012 Paris, France
Office C406 (on floor 4)
celine[dot]moucer[at]inria[dot]fr
I am a second year PhD student at Inria Paris, under the supervision of Adrien Taylor and Francis Bach.
My research focuses on first-order convex optimization methods for machine learning problems (recently on coordinate descent). Previously, I have been working on continuous-time models related to these methods, using computer-aided techniques for worst-case analysis.
Prior to that, I graduated from Ecole Polytechnique (X2016) and got a master degree in Maths, Vision and Learning in 2020 (master MVA) from Ecole Normale Supérieure and Ecole des Ponts.
You can find a list of my publications and codes here.
news
| | |
| --- | --- |
| Feb 14, 2023 | PEP Talks took place à Louvain-la-Neuve, thanks to all the participants! |
| Oct 31, 2022 | Registration for PEP talks opens! |
| Oct 24, 2022 | During two days, we welcome 25 high school girls at INRIA Paris as part of the RJMI program. |
| Jul 25, 2022 | Presenting PEPit at ICCOPT. |
| Sep 1, 2021 | Starting my PhD at INRIA Paris. |